Our Pond May 2008
---
On May 4 we had Patrick Kincaid and Cindy over for a picnic lunch next to the pond.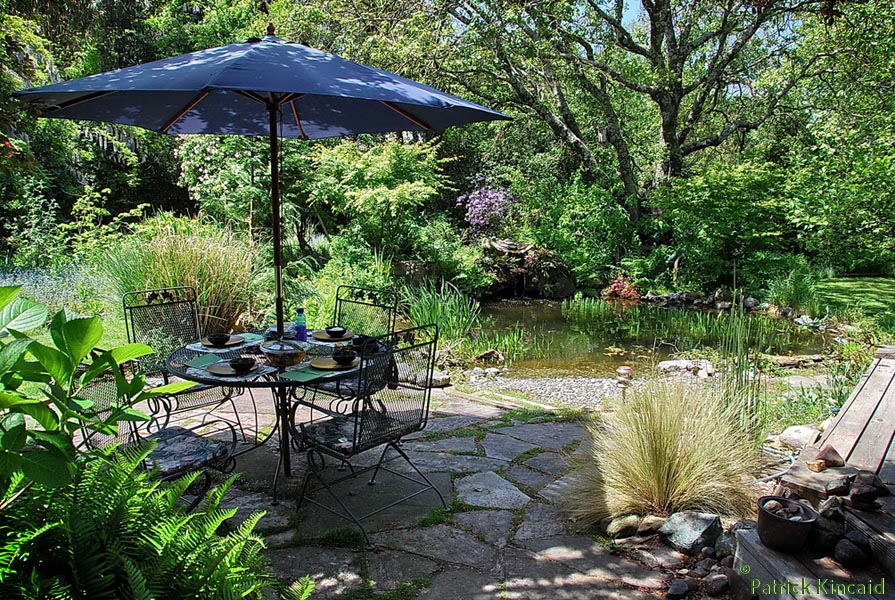 The pond and the whole backyard were just gorgeous this spring!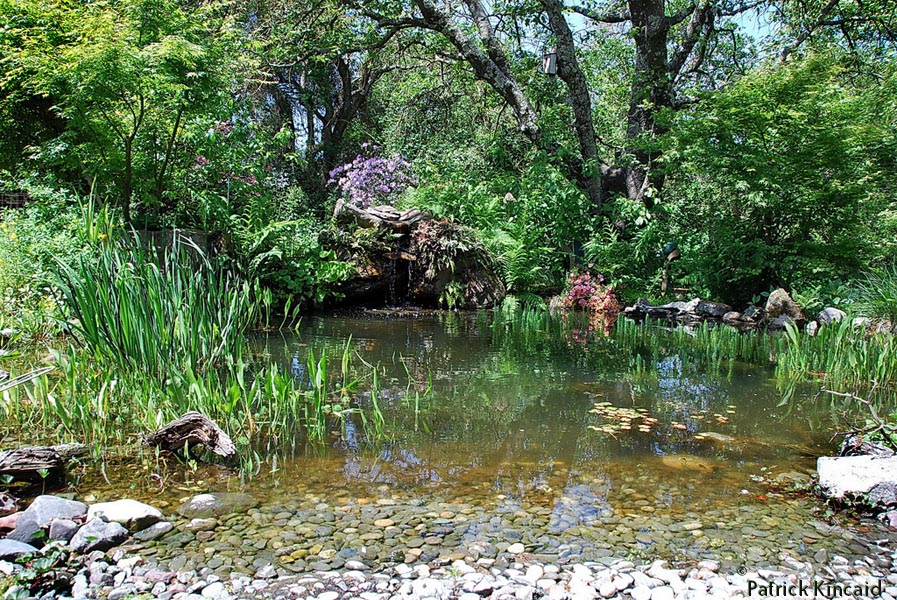 ---
The Cardinal Meadowhawks were busy. This male is guarding a territory, awaiting a female's arrival.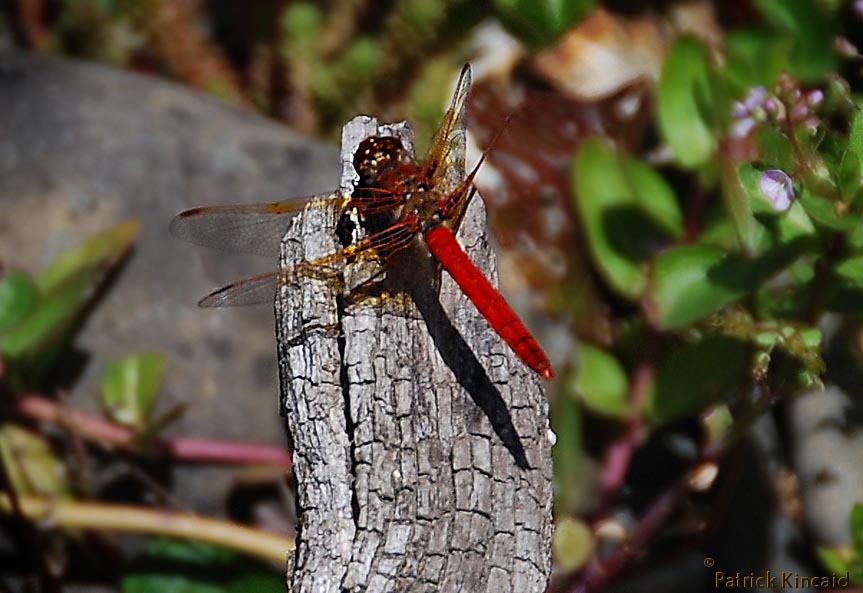 Below he's dismayed to find the female already hooked up with another male!
She is the one in back of this tandem pair and she is laying her eggs while her mate guards her.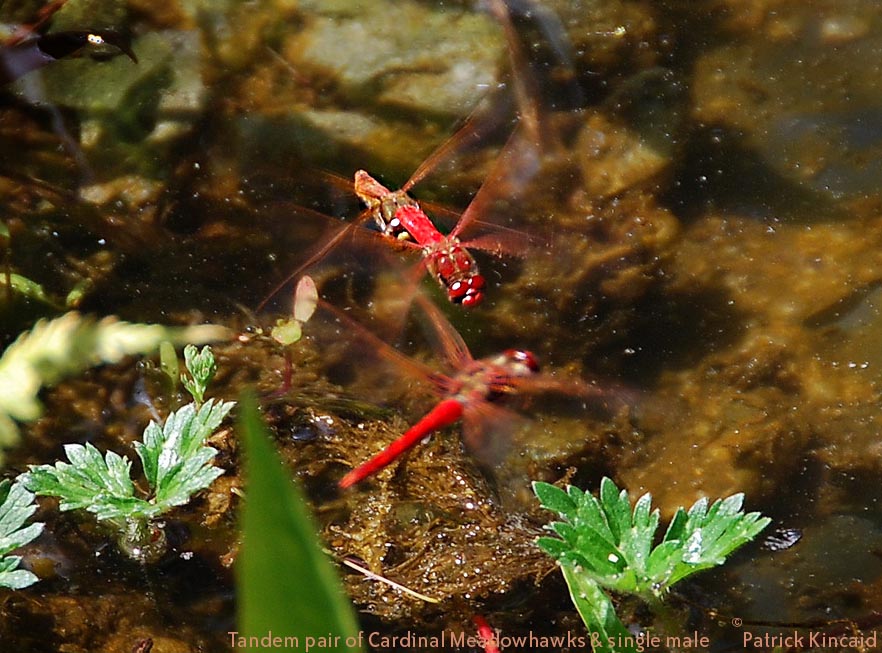 ---
The 'walk-on-water' wasps were getting drinks I suppose! Anyone know what species this is?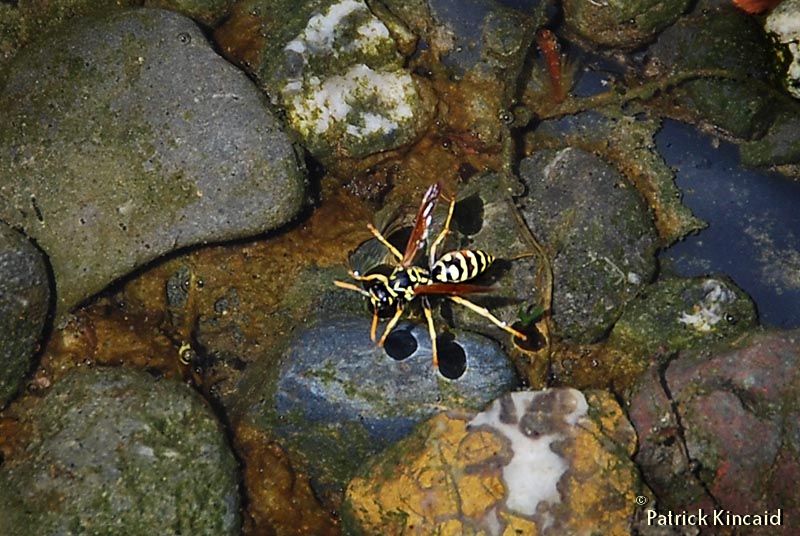 Another view of the pond, from over the 'sunny bog':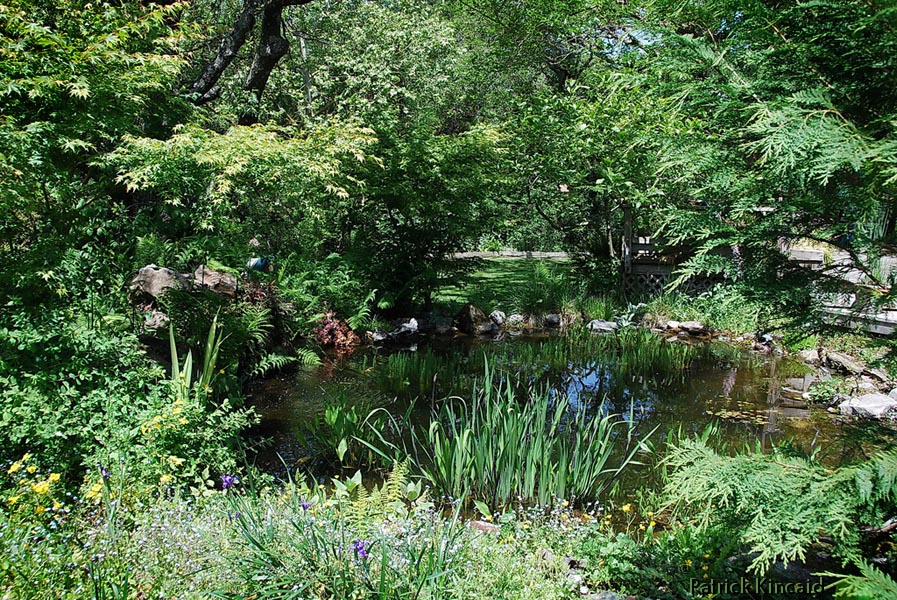 ---
Patrick took pictures of several other flowers and/or insects in our yard: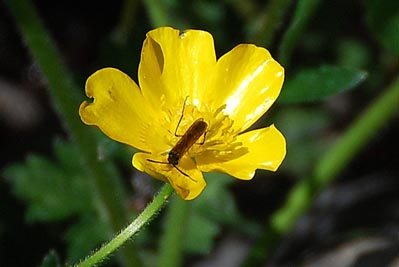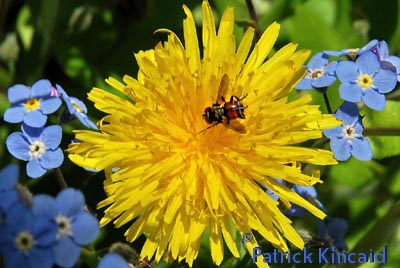 Other insects that were busy include this one on the Marsh Buttercup's flower and another on a dandelion bloom (surrounded by Forget-Me-Nots).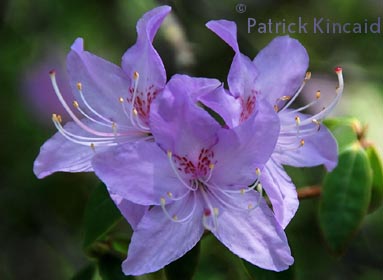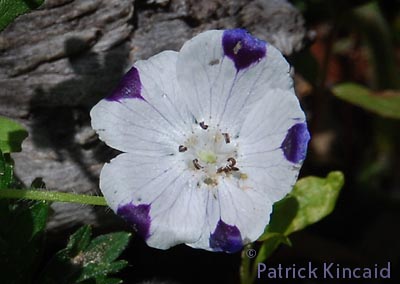 Rhododendron blossoms and a Five-spot flower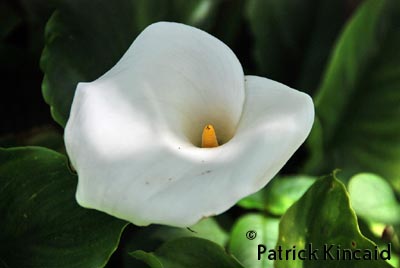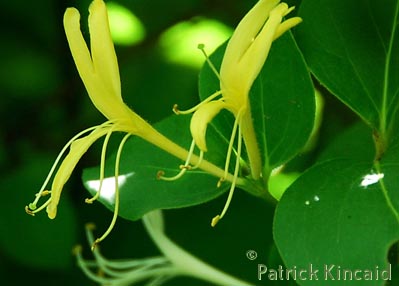 Calla Lilly and blooms on the Honeysuckle
---
It's especially nice to meet someone who takes such lovely images! Thanks Patrick!