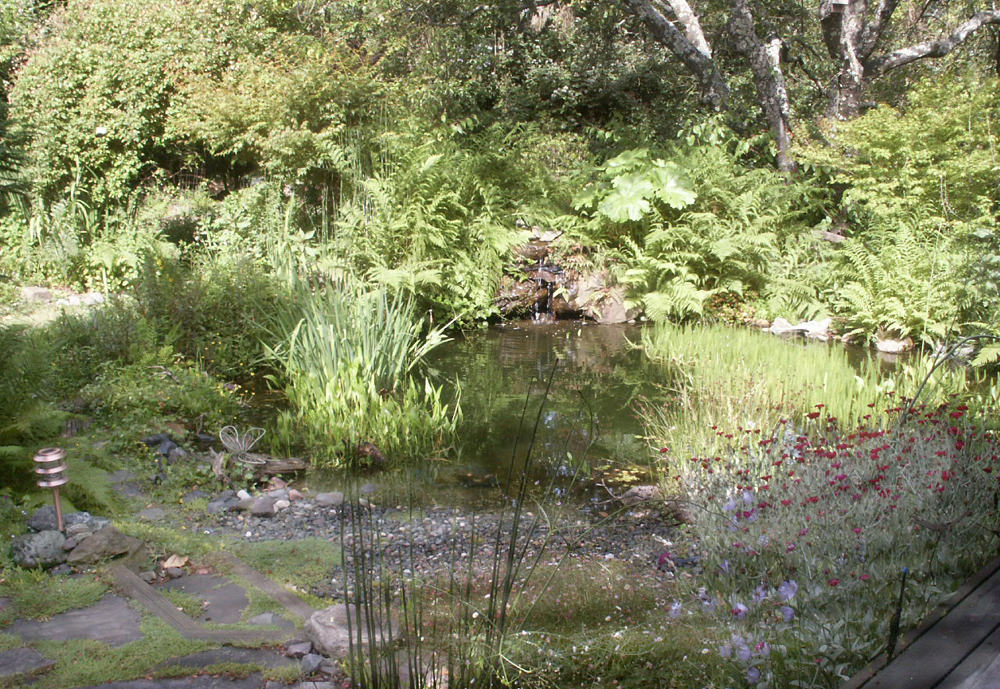 The pond as seen from just outside the kitchen door (or thru the window!).
Things are looking pretty lush by June. Plants, clockwise from beach: Pickerell Reed, Blue-flag Iris, Polypodum Fern [waterfall]
5-Finger Fern, Indian Rhubarb, Deer Fern, Mare's Tail.
The horsetail in foreground is in a pot in our patio - it makes it seem like the pond belongs in our yard, not that we created it - just a little 'mind trick'!
---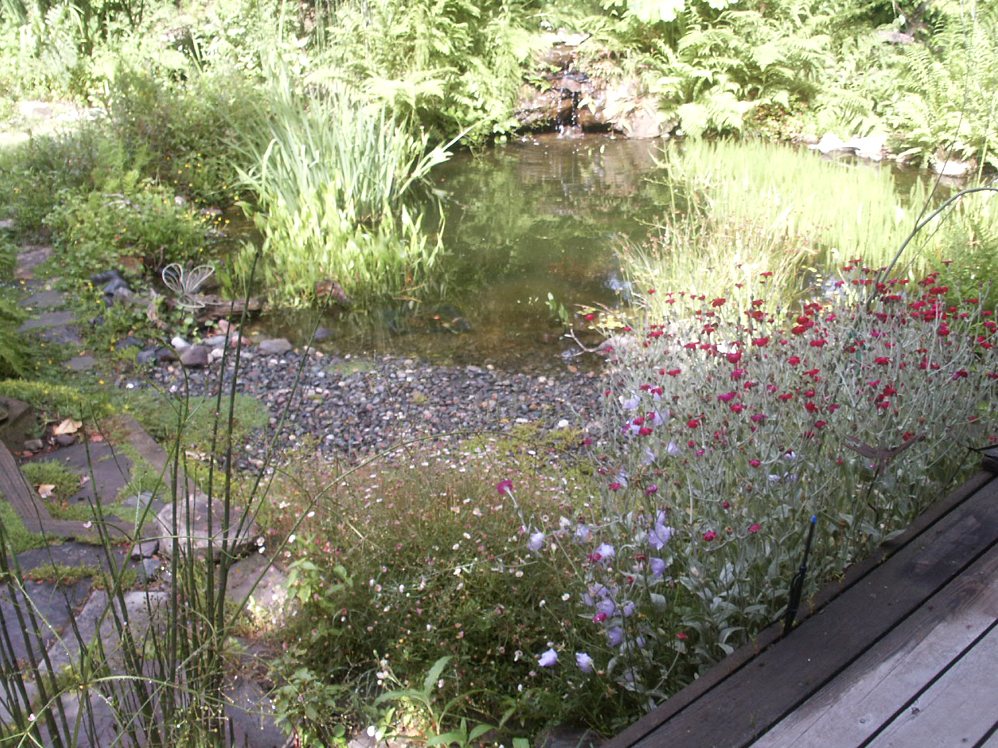 Another view showing the habitat plants we have close by for butterflies.
---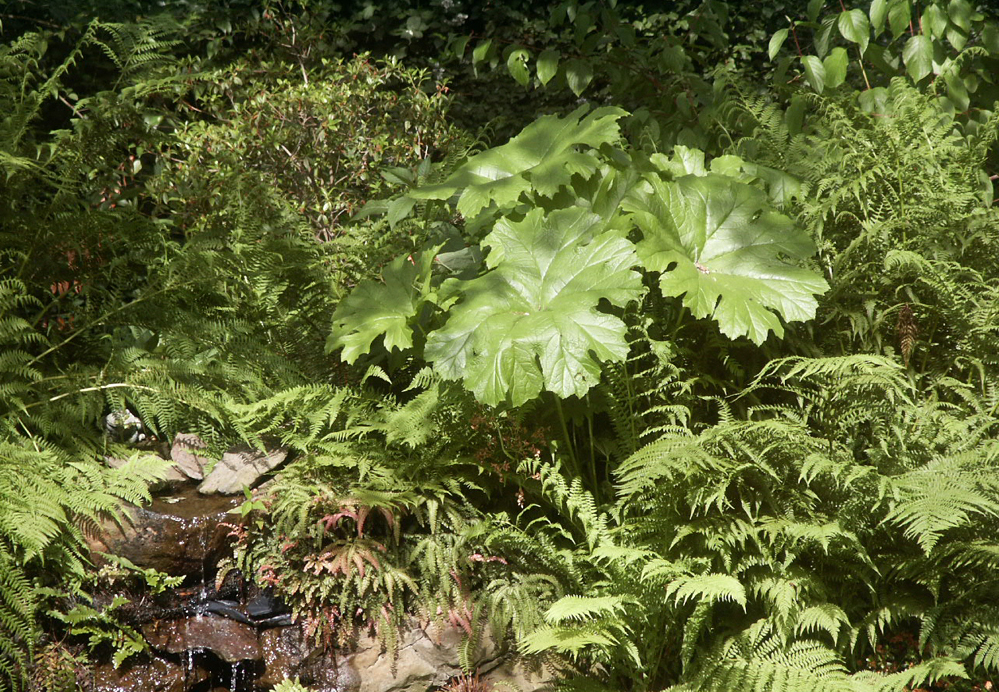 A close-up of the waterfall and plants. Don't you think that the huge leaves of the Indian Rhubarb give drama to the pond?
Also in this vew are the deer fern on both sides of the waterfall, polypodum ferns in the 'planting apron' between the top and lower water fall boulders, 5-finger ferns to the right, and more deer fern!
---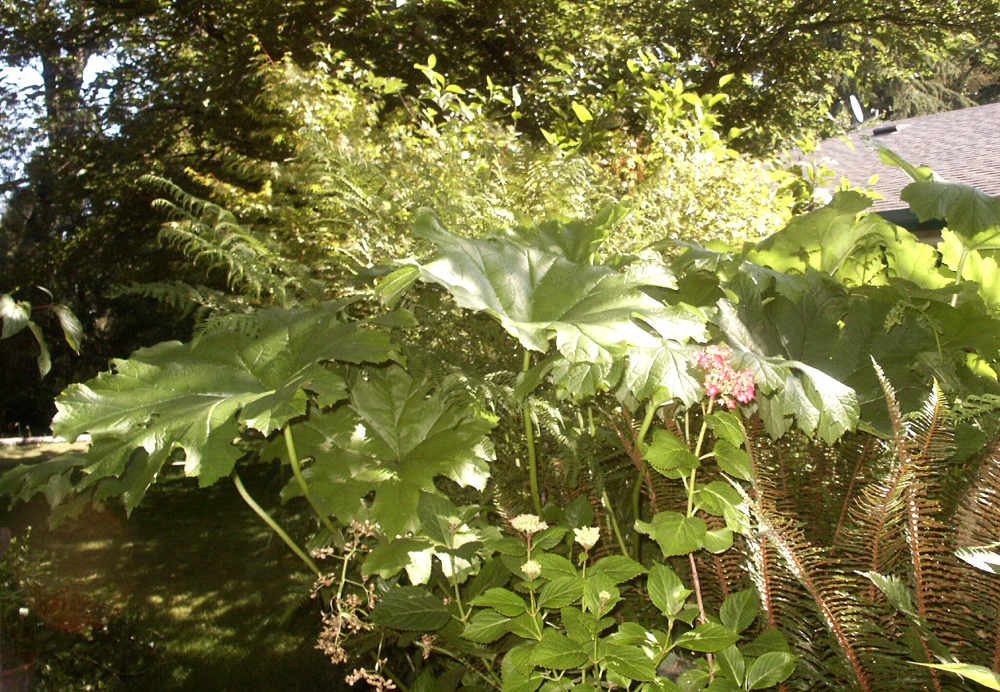 Looking at the area behind the waterfall (note the roof of the house off to the upper right.
More Indian Rhubard grows. We started with one little tuber 10 years ago. Each year we get more leaves!
---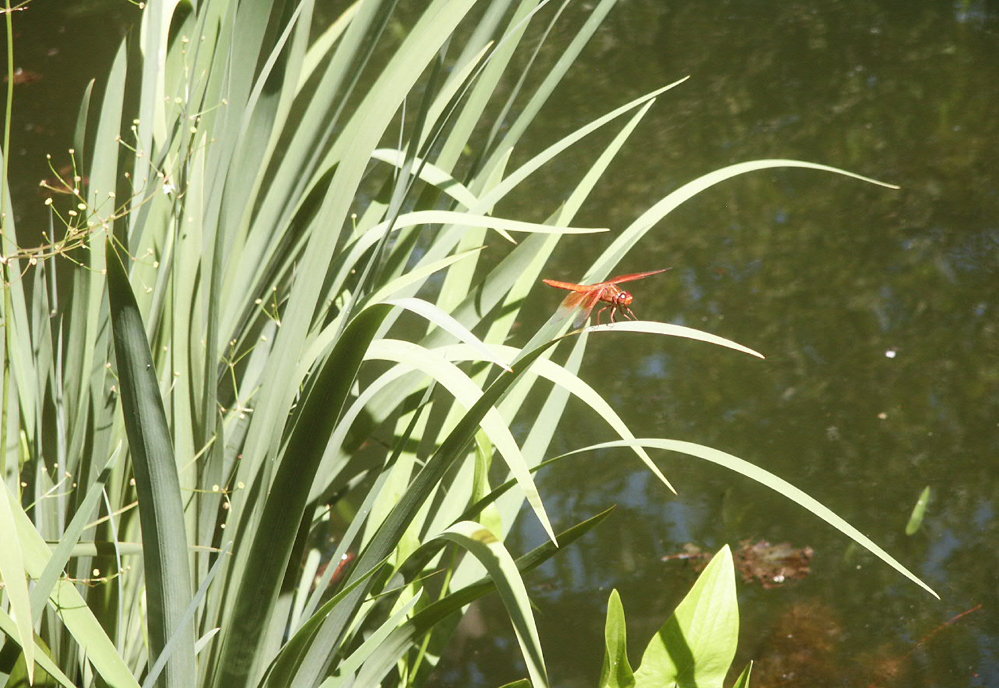 A male Flame Skimmer uses the leaves of the Blue-flag Iris as a perch while waiting for a female to come in!
Some Water Plaintain flowers are showing amidst the Iris leaves.
---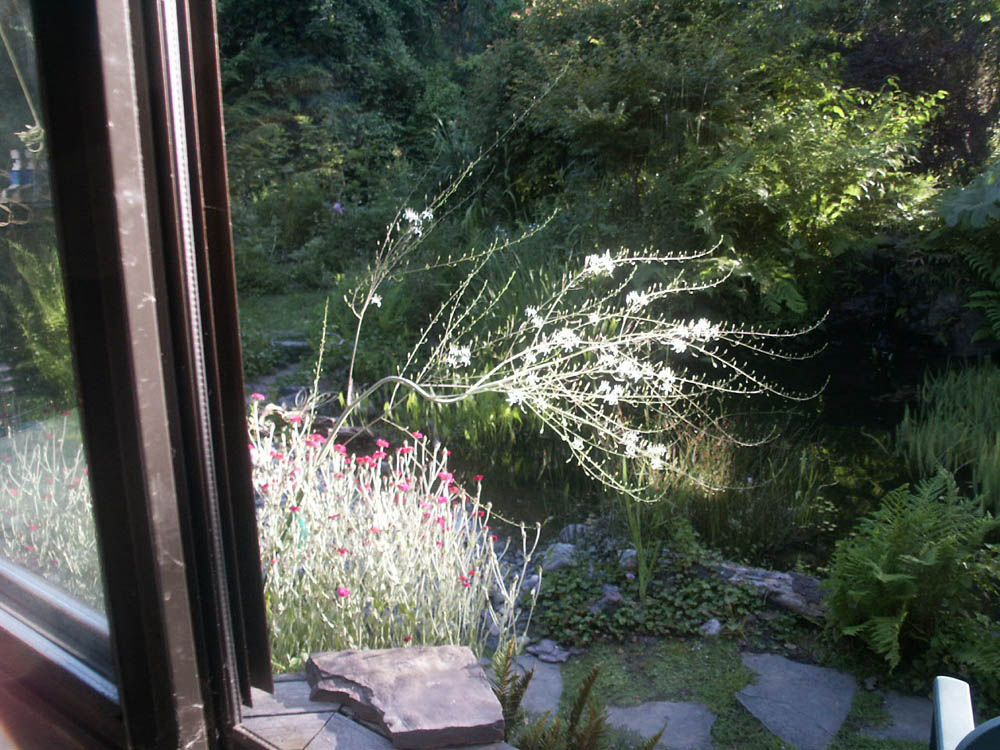 More ~drama~ The late afternoon sun highlights the flowers of our native soap plant that grows between the house and the pond.
Below it is litnus (sp??)