Our Sebastopol, California Pond's 21st year - 2016
Kathy's Bigsnest Wildlife Pond Diary
---
---
---
Click here to go back to the early winter of 2016.
---
Spring 2016


(click any image to see it expanded and/or enlarged)

March starts in winter and ends in Spring. Yay!
Spring sprang forth already in full force with nary a freeze to slow her down!
In fact, it's hard to believe, but I found a newly emerged Cardinal Meadowhawk and a newly emerged damselfly soaking up the rays on our chaise lounge!! Here a female Cardinal Meadowhawk seems to be watching them!
The frogs were singing in the pond every night (sometimes I had to sleep with a pillow over my head!), but they rested during the day. I caught this one on the back of a Blue-flag Iris leaf.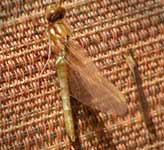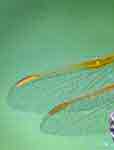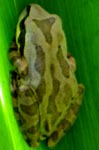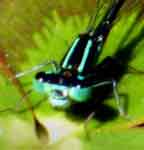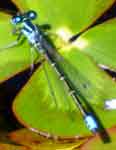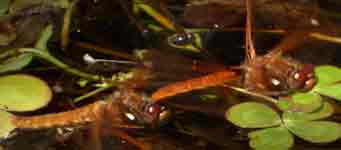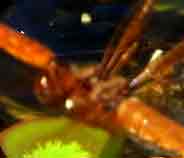 Soon I found a male Western Forktail damselfly holding a territory on the Water Clover. That seemed to solve the mystery of 'who' the newly emerged damselfly was! Ischnura perparva is a common species in most of California, and identified by the two blue stripes atop his thorax.
We love finding the Dragonflies breeding in the pond. The images show how the male courts the female - he grabs her by the eyeballs!! The 2nd image shows the hold. Luckily, if he's the right species, this feels good to her - because it's up to the female dragonfly whether they will mate or not.

---
April:
(click any image to see it expanded and/or enlarged)
LOOK who showed up for April Fool's day!! NO FOOLIN'!! This is the 2nd time this pair of Mallards have showed up on April 1st!!
We hadn't seen them in several years and had been worried about them, but it seems that they must have been AOK and at a place where they have become habituated to humans! They used to fly away if they saw any moment at all in the house. This visit they were even OK with our going outside and taking photos of them, so we took A LOT!! Click on ANY of the 'thumbnails' below to see more images from their visit.
You can see in these images, they are totally aware that we are present and watching them!!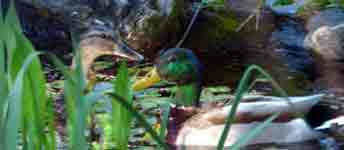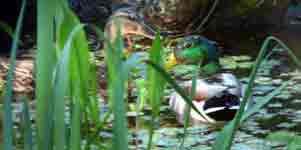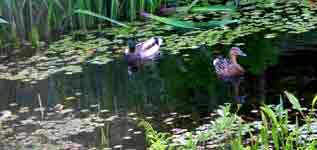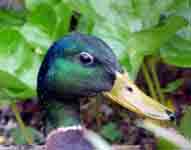 It was such a lovely encounter; we hope you'll want to see the whole set of images!!
They stayed several days and then we left for a visit to our McCloud home and pond. When we returned, they had left.
---

Click here to see photos and storyline of our McCloud Pond's visit in Arpil 2106. [under construction]
---
....under construction, please come again soon.
11/2016 - Fall Color